Thankful & Currently..{Link ups}
9:02 AM
Gone are the days of calling in sick because I partied way too much last night. Unless you count staying up till 9PM with your kids reading just. one. more. book. before bedtime, as partying. I'm glad I did them though and got it out of my system. I've really grown into who I am today because of my messy life back then. And I kinda like to "party" with my kids. These days, 11 pm may as well be 2 am and come 10:30 pm – that's my last call for anything. I don't know how I managed to work full time, go to school full time AND go out part time (who am I kidding, I went out full time – no wonder I was broke!).
I'm thankful
that I have friends who are parents as well and or are just about to become one. Because I know that I will never have to explain myself, even though I feel the need to, when plans fall apart or come to an abrupt end. Most often it's because a) my kid or kids are sick b) nap time started late or never even happened (look, I try and be flexible but we pay for it in the end) or c) I had a case of mom brain and just either forgot to include it on my calendar or mixed up the dates, or a mixed bag of everything happened. These days, it's probably a good bet that if you want me to be somewhere – you let me know way ahead of time so I can write it down in several different places and continuously remind my husband about it, who will continue to forget up until the hour we gotta be out of the house.
Gone are the days of spontaneous visits from friends or to friends houses and or the casual lets go out to eat affair, just cause. But you know what? I'm ok with that. Well, it would be cool if people still dropped by on occasion but it's hard to do with kids, but maybe it doesn't have to be? Friends are wonderful, and I am so thankful for them - old friends, new friends and my mom friends :)
Currently...
I've been
feeling
motivated and full of hope and daydreaming a lot. A spark of creativity has been lit and it feels great. I've missed that feeling and am glad it's back. I also awoke with a sore throat this morning, but I am looking forward to this weekend so that I can do some reading and some crafting (My fabrics are supposed to be delivered today!).
I've been
drinking
. Yep, drinking, as in alcoholic beverages. There isn't a lot of times that I do drink but since last weekend what with my birthday
brunch
(a bloody mary), the surprise party (blue moon & even some bubbly) and last night's
dinner out
with a girlfriend of mine (white beer & an organic honey basil beer), I've been able to enjoy a couple of drinks here and there. But like I said before gone are those days of being a lush. Pretty much drinking 2 beers is like ensuring I will be giddy and completely honest with you..
I've been
looking for
ways to make my creative passions and dreams a reality. Or at least more of a reality. Or really, I'm kind of tired of my days spent working in an office - even though I enjoy what I do. I just am feeling..eh. Anyway, I recently applied and received my
seller's permit
, so now I can buy fabric and other items at wholesale and start making something (I guess that's the most important part - actually making something!). So, fingers crossed
I'm
dreaming
of taking a much needed vacation. I like to watch a lot of HGTV House Hunters International and the new Living Abroad series, to get a feel of countries I'd like to visit..I guess part of me (ok, all of me) is also dreaming about the possibility of moving to another country and living a life there for awhile or maybe even forever?
And while not yet currently
making
, I hope to be making some clutches this weekend and also reading the draping books that my very talented friend
Cat
got for my birthday! I'd like to also make this blog a little better and have been reading
this book
, that my friend
Mathilde
gave me for my birthday(..I really got all that I had wished and asked for on my birthday..like I said it was the best birthday EVER).
So, enough about me, what are you all
thankful for
and or
Currently
up to? Link up and tell us about it!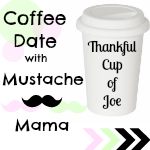 P.S. - I just found out about
a blog conference
that EVERYONE can attend -
Online BlogCon
. Go check it out - Hurry, last day to register is TOMORROW! Glad I found out about in time, thanks to -
Craft, Interrupted
.